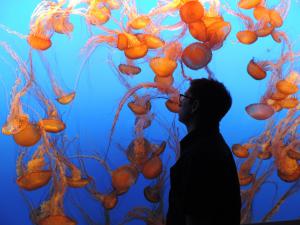 Office Hours
:
Winter 2023
PORT 295A
Wednesday
2 pm - 4 pm
Specialization
:
Portuguese Literature and Culture. African Literature in Portuguese. Comparative Literature. Medical Humanities. Environmental Criticism.
Education
:
Ph.D. (2014)
Universidade de Évora | Portugal
B.A. (2004)
Universidade de Coimbra | Portugal
Bio
:
I am an Associate Professor in the Spanish and Portuguese Department at the University of California, Santa Barbara. I have wide-ranging interdisciplinary interests in literatures and cultures of the Portuguese-speaking world and work within a postcolonial and transnational framework (Portugal, Brazil and Lusophone Africa). Focusing primarily on authors from the 19th, 20th and 21st centuries, I have written on topics such as psychoanalysis and psychotherapy, romanticism and modernism, colonialism, post-colonialism, and, more recently, environmental humanities. I am the author of Depressão e Psicoterapia em António Lobo Antunes: Qualquer coisa que me ajude a existir (LeYa/Texto, 2019) and Livros que respiram: pensamento ecológico e solidariedade nas literaturas em português (Imprensa da Universidade de Coimbra, 2021), as well as co-editor of Mike Tyson para Principiantes, antologia poética de Rui Costa (Assírio & Alvim, 2017) and Primeira Antologia de Micro-ficção Portuguesa (Exodus, 2008).
Courses
:
PORT 105 (Survey of Portuguese Literature from the Middle Ages to the Present): Winter 2018, Spring 2018, Fall 2019, Fall 2020, Fall 2021, Spring 2023
PORT 114 (Literature of the Portuguese Expansion): Winter 2018, Winter 2020
PORT 116 (Portuguese Literature in Translation): Summer 2020, Summer 2021
PORT 125A (Artistic and Interdisciplinary Approaches to Portuguese Language Countries): Summer 2022
PORT 125B (Brazilian Civilization & Culture): Winter 2021
PORT 129B (Portuguese Cinema): Winter 2022
PORT 183A (Postcolonial Lusophone Africa): Winter 2020
PORT 183W (Postcolonial Lusophone Africa): Fall 2020
PORT 195 (Independent Study): Spring 2018
PORT 199 (Independent Study): Spring 2019
PORT 220 (Environmental Humanities and the Lusophone World): Fall 2021
PORT 265 (Studies on Fernando Pessoa and the Avant-Garde): Spring 2021
PORT 295A (Research seminar in Portuguese Literature): Winter 2023
PORT 295B (Research seminar in Portuguese Literature): Winter 2019, Spring 2023
PORT 596 (Independent Study): Spring 2020
SPAN 212 (Research Methodologies and Theories of Literature): Spring 2020
INT 94VP (Discover @ UCSB Seminar on Fernando Pessoa): Fall 2019
C LIT 30C (Major Works in European Literature): Spring 2022
C LIT 30H (Honors Section): Spring 2022
C LIT 193 (Independent Study): Spring 2019